If you find yourself with some extra time, or are in the mood for a great documentary on photography and architecture, then look no further. Visual Acoustics is a celebration of the life and career of Julius Shulman, undoubtedly the greatest architectural photographer. Working with architects from Frank Lloyd Wright and Richard Neutra, to Frank Gehry and Ray Kappe; Shulman eternalized the movement of modern architecture in Southern California. The iconic images that have been viewed by millions are mesmerizing. He is inspirational to photographers and architects alike, and I admire Shulman and his work immensely.
Case Study House #22, Los Angeles, 1960. Pierre Koenig Architect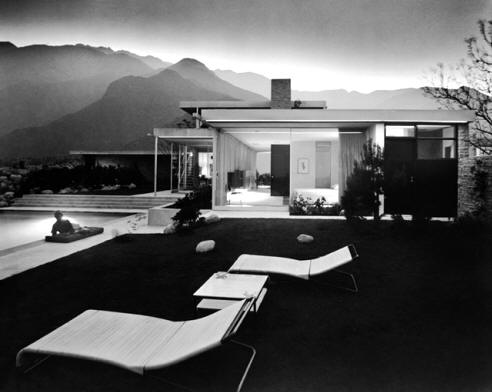 Kaufmann Desert House, Palm Springs, 1947. Richard Neutra Architect
The Kaufmann Desert House holds a particular significance with me since I had to make a scale model of it a few years back for an architecture studio project. If it weren't for some of the photos that Mr. Shulman had taken, I wouldn't have had much reference to how the house looked in its original state. From these iconic photos, many can experience some of the world's most influential buildings at their most authentic moments.